Gamespy schließt die Pforten *Update
---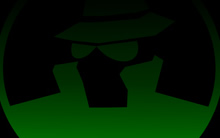 28. Februar 2013 von moby3012
---
Von (sehr sehr) wenigen geliebt von vielen gehasst hostete das Online Netzwerk Gamespy unter anderem für viele C&C Titel die Online Umgebungen. Doch nun ist es vorbei mit Gamespy!
Update 2.März: Gamespy und Gamespy Tech (welches für die Onlineumgebungen zuständig ist) sind seit 2012 getrennt operierende Firmen. Gamespy Tech, bzw. poweredbygamespy wurde von IGN an GLU Mobile verkauft.
Though the two sides began as one company, in recent years there's been little or no collaboration between them. In August of 2012 that separation was made official, and GameSpy Tech was sold by IGN to GLU Mobile. So, despite sharing the GameSpy name and logo, we currently have nothing to do with each other at all — we don't even work in the same office anymore.
-quelle-
Die Onlineumgebungen von Command&Conquer sind von der Gamespy.com Schließung also nicht betroffen.
---
Das Amerikanische Onlinenetzwerk Gamespy verkündete heute die Schließung ihres Portals. Gamespy war verantwortlich für die Server diverser C&C Titel(vor Allem der EALA Generation), sowie den Onlineumgebungen der "Schlacht um Mittelerde" Spiele. Doch mit der Abkehr von EA und einigen weiteren Branchenvertretern vom Onlinenetzwerk Gamespy brachen die Einnahmen zusammen und nun endet das Kapitel in der Schließung des Dienstes. Hier die offizielle Erklärung der Schließung von Gamespy, die nicht so recht ins Detail gehen wollen, aber man kann davon ausgehen, dass sie ihr Business einfach gegen die Wand gefahren haben.
(…)Why is this closure happening, then? It's a business thing, and like most business things it's not easy to explain or understand unless you spend all day crunching numbers and paying bills. Which I don't. So here's the simple version that even I can comprehend: Ziff Davis wants to run an efficient, focused company, and managing several different sites that all cover videogames isn't exactly the model of efficiency. Even though GameSpy had its own unique voice that was separate and distinct from those of our sister sites, and there has always been value in that, it's hard to argue with that logic. Even if it does totally suck.(…)
Die gesamte Erklärung der Schließung findet ihr hier.
Unter Anderen hostete Gamespy Onlineumgebungen für:
Der Herr der Ringe – Die Schlacht um Mittelerde
Der Herr der Ringe – Die Schlacht um Mittelerde 2
Der Herr der Ringe – Die Schlacht um Mittelerde 2 – Der Aufstieg des Hexenkönigs
---
Kategorie(n): News | Tag(s): Branchennews
---