Mehr zu C&C Generals 2 (canceled)
Übersetzung der Canard PC Coverstory
---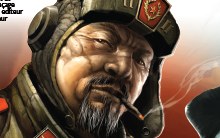 17. Februar 2013 von moby3012
---
Alle wichtigen Informationen des Canard PC Artikels gibt es jetzt im United-Forum auf Deutsch zu lesen. Monetarisierung, Fraktionen, Aussagen von Jon Van Caneghem und mehr.
Im offiziellen Forum für Command & Conquer hat sich der Benutzer Alex06 die Mühe gemacht den Canard PC Artikel ins englische zu übersetzen. Basierend auf dieser Übersetzung bietet euch das United-Forum die verfügbaren Informationen in Deutsch.
Unter anderem mit Zitaten von Jon Van Caneghem zur Monetarisierung (inklusive Vergleichen mit Age of Empires und End of Nations) und was er von MMORTS Spielen hält (das neue Command & Conquer ist keins).
Dazu Informationen zur Commandoeinheit der APA (Asian Pacific Alliance). Die Black Lotus kehrt nicht zurück – zumindest nicht in der Basisversion der APA.
---
Kategorie(n): News | Tag(s): Beta, Monetarisierung | Spiel(e) C&C Generals 2 (canceled) News,
---