Wir haben hier auf der Seite bereits öfter über das ambitionierte Fanprojekt OpenRA berichtet. Das Spiel ist die Basis für verschiedene Umsetzungen älterer Echtzeitstrategietitel der damaligen Westwood Studios. Angefangen hat alles mit der Imitation von Alarmstufe Rot innerhalb der Engine, doch mittlerweile gibt es unter Anderem Communityprojekte für den Tiberiumkonflikt, Alarmstufe Rot 2 und Tiberian Sun. Eine Modigikation für Letzteres stellt Shattered Paradise dar. Kurz nach Ostern veranstalten die Ersteller der Modifikation ein neues eSports Turnier mit satten 62,50 $ Preisgeld. Im Folgenden die Details: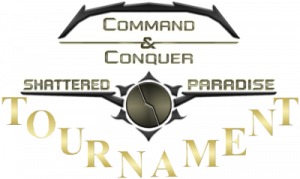 Second Shattered Paradise Tournament

from April 22nd to April 24th, 2019.

That's where you come into play!

We are looking for the best and most competitive 1v1 players to fight in the desolate wastelands of Shattered Paradise over a prize pool of $ 50 USD.

Has this piqued your interest? Sign up here in this thread or via direct message to @FiveAces on discord!

More details on the tournament mode:

Preliminary Rounds: One versus One, Single Elimination, Best Of 3

Finals and Semifinals: One versus One, Single Elimination, Best Of 5

Prize Pool: $25 – FiveAces
$37,50 – Punsho

Timetable: Preliminary Rounds:APR 22nd, 5pm UTC
Semifinals: APR 23rd, 5pm UTC
Finals: APR 24th, 5pm UTC

Cash Prize Split: 50% – First Place
30% – Second Place
20% – Third Place

Livestream: https://www.twitch.tv/fiveacescheckmate

Game Settings: Starting Cash $ 5000
Explored Map on
MCV only
Fog of War on
Debug menu off
Crates off

Map pool: Industrial Strength
Spineral
Doomed City
Las Palmas
Sidestep
Grinder
Oasis Trouble
Tournament Dustbowl
Tournament Ridge
Tournament Rift
Warwind
Blistering Sands

Standings and Brackets: https://challonge.com/yibe2pg0

Faction Choice: Players are allowed to pick factions at will on a per-game basis. All faction matchups are allowed.

Officials: FiveAces, SoScared, ZxGanon

Game version used for the tournament: To be announced

Shattered Paradise Discord Server: https://discord.gg/hk428Wk

Want to contribute to the prize pool? https://streamlabs.com/fiveacescheckmate

Welcome to the Red Zone, Commander!