Mehr zu C&C Tiberium Alliances
Planmäßige Wartungsarbeiten heute
---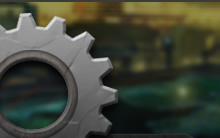 16. August 2012 von moby3012
---
Heute werden um 10 Uhr UTC einige Tiberium Alliances Server zu planungsmäßigen Wartungsarbeiten heruntergefahren. Dies betrifft vor Allem die Closed Beta Welten.
Neben den Closed Beta Welten 1-3 wird die europäische Welt 36 zu planmäßigen Wartungsarbeiten laut Community Managerin AcersEleven gegen 10 Uhr UTC heruntergefahren. Nach aktuellem Stand wird kein Patch oder etwas ähnliches aufgespielt. Die Ankündigung im Wortlaut:
Commanders,
we will be doing a CNC TA Server Maintenance today at 10 UTC on 4 worlds:
Closed Beta 1-3
World 36 (Europe)
We expect that each World will be down for about 10 minutes.
Thank you for your patience and understanding.
See you on the battlefield!
AcersEleven
---
Kategorie(n): News | Tag(s): Updatenotes | Spiel(e) C&C Tiberium Alliances News,
---