Käufer der THQ Marken bekannt
---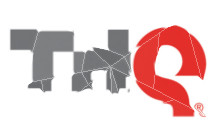 23. Januar 2013 von moby3012
---
THQ ist insolvent und einige Marken und Entwicklerstudios haben nun den Besitzer gewechselt. Lest in diesem Artikel welche Firmen sich welche Stücke vom Kuchen sichern konnten.
Im Rahmen einer Versteigerung wechselten nun einige Marken und Entwicklerstudios von THQ den Besitzer, THQ selbst spielt damit im Spielebusiness erstmal keine Rolle mehr. Hier eine Auflistung:
Relic Entertainment
Makers of Company of Heroes
Winning bidder: Sega, $26.6 million.
Runner-up: Zenimax Media, $26.3 million.
THQ Montreal
Makers of 1666 and Underdog, titles under development.
Winning bidder: Ubisoft, $2.5 million. No runner-up.
Evolve
(title in development at Turtle Rock Studios)
Winning bidder: Take-Two Interactive, $10.894 million.
Runner-up: Turtle Rock Studios, $250,000.
Volition, Inc.
Maker of Saints Row
Winning bidder: Koch Media, $22,312,925.
Runner-up: Ubisoft, $5.4 million.
Homefront
Released 2011; due for a sequel.
Winning bidder: Crytek. $544,218.
No runner-up.
Metro
Series; due for the sequel Metro: Last Light.
Winning Bidder: Koch Media, $5,877,551
Runner-up: Ubisoft: $5.175 million.
South Park
License; South Park: The Stick of Truth is due for release March 5.
Winning bidder: Ubisoft, $3,265,306
No runner-up.
Für Vigil Entertainment konnte man keinen Käufer finden, laut Gerüchten wurde allerdings deren Darksiders IP ebenfalls an Take Two verkauft. THQ wird versuchen für die nicht verkauften Studios und Marken noch weitere Käufer zu finden.
---
Kategorie(n): News | Tag(s): Branchennews
---