Entlässt EA bis zu 10% der Belegschaft?
---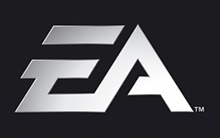 26. April 2013 von moby3012
---
In diesem Jahr gab es schon mehrere Entlassungswellen bei EA doch nun folgt möglicherweise der Hammer. Angeblich sollen jeder zehnte EA Mitarbeiter seinen Job verlieren!
Im Firmenblog von EA tauchte gestern abend die unscheinbare Nachricht "EA Organizational Update" auf, die für viele EA Mitarbeiter möglicherweise ernste Konsequenzen haben könnte. Im Blog ist davon die Rede, dass Arbeitskraft an vielen Standorten verringert würde und man die vielen Mitarbeiter, die gegangen wurden vermissen wird. Laut Golem.de wollen US Medien erfahren haben, dass diese erneute Entlassungswelle bis zu 10 % der 9000 Mann starken EA Belegschaft betreffen könnte. Interimschef Larry Probst, der das Ruder vom im März zurückgetretenen jahrelangen CEO Riccitello übernommen hat scheint den Konzern massiv verschlanken zu wollen. Welche Auswirkungen dies noch haben wird ist ungewiss, die Qualität der Spiele wird jedoch höchstwahrscheinlich davon nicht profitieren. Das Branchenmagazin Gamasutra hält die genannten Zahlen übrigens für zu hoch gegriffen.
In recent weeks, EA has aligned all elements of its organizational structure behind priorities in new technologies and mobile.  This has led to some difficult decisions to reduce the workforce in some locations.  We are extremely grateful for the contributions made by each of our employees – those that are leaving EA will be missed by their colleagues and friends.
These are hard but essential changes as we focus on delivering great games and showing players around the world why to spend their time with us.
---
Kategorie(n): News | Tag(s): Branchennews
---