Mehr zu C&C Generals 2 (canceled)
Crushing is back!
---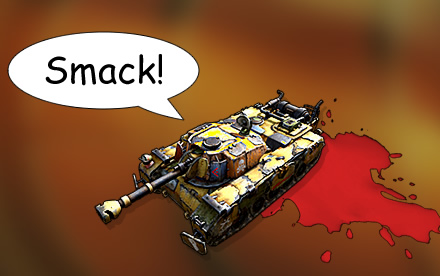 26. Oktober 2013 von moby3012
---
Der letzte große Contentpatch für die Alpha von Command and Conquer wird ein lang ersehntes altes C&C Feature zurückbringen! Crushing!
Wie wir vor einigen Wochen berichtet haben gibt es in der aktuellen Version der Command and Conquer Alpha keinerlei Crushing ( d.h. Fahrzeuge können keine Infanteristen überfahren) Dieser von vielen angekreidete Mangel wird nun im letzten großen Contentpatch der C&C Alpha endgültig beseitigt werden.
---
Kategorie(n): News | Tag(s): Updatenotes, crushing | Spiel(e) C&C Generals 2 (canceled) News,
---