Mehr zu C&C Generals 2 (canceled)
Alpha NDA aufgehoben! Neuer Alphapatch!
---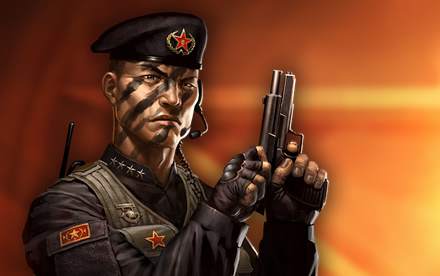 2. Oktober 2013 von moby3012
---
Mit dem heutigen Patch für die Command and Conquer Alpha, der neben 2 neuen Generälen, ein Arsenalsystem, neue Einheiten, Bugfixes und Balancing gebracht hat wurde nun offiziell die NDA des Spiels aufgehoben!
Wir nähern uns der öffentlichen Phase des Spiels. So könnte man diesen Schritt bewerten. Mit dem heutigen Tag darf jeder Alphateilnehmer offen über alles sprechen und schreiben, was er in der Command and Conquer Alpha sieht und gespielt hat. Videos, Livestreams und Screenshots sind ebenso erlaubt. Dieser Schritt bedeutet nicht weniger, als dass die Alphaphase des Spiels wohl sehr bald enden dürfte und wir in den Closed-Beta Bereich eintreten werden.
NDA HAS BEEN LIFTED
The NDA has been officially removed! Feel free to talk about the game outside of this closed Alpha forum. But keep in mind that the game is still in Alpha, meaning that we have many more features and improvements coming based on your feedback.
Weiterhin gab es heute einen großen Patch in der Command and Conquer Alpha, der neben den Generälen Kitbash und Blackjack, einiges an Änderungen im Gepäck hat. Viele der Änderungen und neuen Einheiten haben wir bereits in unserer Einheiten/Upgrade/Fähigkeiten Datenbank veröffentlicht, im Detail wird es aber noch entsprechende Patchnotes geben.
---
Kategorie(n): News | Tag(s): Alpha, Balancing | Spiel(e) C&C Generals 2 (canceled) News,
---