Mehr zu Renegade X
Renegade-X Releasedatum bekanntgegeben
---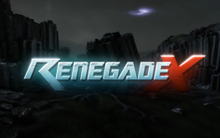 27. November 2013 von moby3012
---
Am 26. Februar ist es soweit: Die Standalone Multiplayerversion von Renegade-X erscheint! Schaut euch hier den Trailer dieser zeitgemäßen Umsetzung des beliebten Mehrspielermodus von Command and Conquer: Renegade an.
Nach längerer Sendepause meldet sich das Team von Renegade-X zurück. Das ursprünglich als Mod auf Basis der Unreal Engine begonnene Projekt soll am 26. Februar 2014, pünktlich zum zwöflten Jahrestag des amerikanischen Command and Conquer: Renegade Release, erscheinen. Genauso wie schon bei der vor einiger Zeit erschienenen Singleplayerkampagne "Black Dawn" wird auch der Multiplayermodus kostenlos als Standalone Version zum Download bereitstehen. Ursprünglich war ein früherer Termin geplant, jedoch beruhten die Releasepläne auf einer Unterstützung seitens Victory Games, eine Option die nach der Schließung des Studios nicht mehr zur Verfügung steht.
Obwohl die Entwickler den 26. Februar selbst als "Release" bezeichnen, machen sie deutlich, dass es sich hierbei um eine Betaversion handelt, welche sicherlich noch einige Fehler beinhalten wird. Diese wollen die Entwickler selbstverständlich nach und nach beseitigen.
Mehr Infos zum Release sowie ein paar Render und Screenshots findet ihr im offiziellen Forum. Den Ankündigungstrailer haben wir hier für euch verlinkt. Viel Spaß damit!
Seid ihr schon heußt auf das Game und habt ihr vor es zu zocken?
---
Kategorie(n): News | Tag(s): Trailer | Spiel(e) Renegade X News,
---