Mythic und Victory ohne BioWare Label
---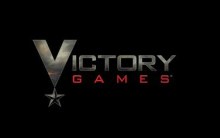 10. November 2012 von moby3012
---
Zwei von EA's BioWare Studios laufen nun wieder ohne Namen des Labels. Namentlich Mythic und Victory. Letzteres ist für Command & Conquer zuständig.
Wie der Gameinformer berichtet wurde BioWare Victory heimlich still und leise wieder in Victory Games umbenannt. Überall auf der Command & Conquer Hauptseite sind Logos und Hinweise auf BioWare verschwunden.
Von Mythic gibt es im Gegensatz dazu ein Statement:
In the wake of a new focus our studio has recently changed its name from BioWare Mythic to Mythic. Everything else stays the same – our passionate teams will continue to support and develop our existing titles as well as working on some new and exciting projects.
quelle
Wir können also davon ausgehen, dass man auch bei Victory Games dem veränderten Focus Rechnung trägt. Dies bedeutet insbesondere für die vereinzelt noch verhandenen Singleplayer Hoffnungen einen weiteren Rückschlag.
Dazu passend haben bereits vor einiger Zeit die Gründerväter BioWare verlassen.
---
Kategorie(n): News | Tag(s):
---