Mehr zu C&C Tiberium Alliances
Endgame Livestream Welt 2 + Trailer Welt 7
---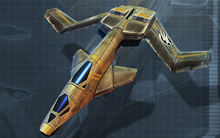 14. März 2013 von moby3012
---
Am Sonntag gehen zwei weitere deutsche Welten das Endgame an. Welt 2 bietet einen Livestream zum Event. Welt 7 hat einen Youtube Trailer im Angebot.
Die Allianz The Patriots der zweiten deutschen Welt startet ihren Versuch am Sonntag den 17.03.2013 um 20.30 Uhr. Inklusive Livestream.
Daten zur Allianz – The Patriots – Welt 2
1.152.532.004 Punkte
50 Spieler – 1064 Basen
Allianzbonus 4.4M/h Strom
Stärkste Basis 14.600.000 Punkte
Weitere Basen über 10.000.000 Punkten
Auf Welt 7 startet ebenfalls am Sonntag UniForce ihren Endgameversuch. Als Einstimmung bieten sie einen Videotrailer an.
Wir wünschen beiden Allianzen viel Erfolg.
---
Kategorie(n): News | Tag(s): Endgame | Spiel(e) C&C Tiberium Alliances News,
---