Mehr zu C&C Tiberium Alliances
EA Phenomic will einiges umgestalten…
---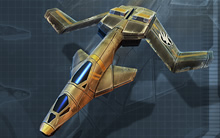 16. April 2012 von moby3012
---
Seit heute gibt es im offiziellen Command-and-Conquer Tiberium Alliances Forum ein neues Hot Topic of the Week. Dieses Mal kündigt Entwickler Phenomic einige Änderungen am Kampfsystem an, die bereits von vielen Spielern gefordert wurden. So soll es in Zukunft während eines Kampfes und 60 Sekunden danach nicht möglich sein seine Basis zu reparieren oder Gebäude zu upgraden. Weiterhin wird durch einen Speziellen Cooldown verhindert das in Zukunft fremde Basen, welche nicht in einem Rutsch besiegt werden konnten von anderen Spielern gestohlen werden, in dem diese für einen Zeitraum von 30 Sekunden nur von der angreifenden Allianz erneut angegriffen werden können. EA im Wortlaut:
Commanders,

Wir haben Eure Bitten bezüglich des Kampfsystems gehört und beschlossen, ein paar Änderungen zu implementieren um die Kampfregeln zu straffen und einigen Exploits zu begegnen.

Dies ist ein erster Schritt gegen Exploits und gegen das Multi-Accounting.

Das umgestaltete Kampfsystem

Während des Kampfes und für 60 Sekunden danach ist der verteidigende Spieler nicht in der Lage

– seine Basis/Verteidigungsanlagen zu reparieren

– die Basis oder einzelne Gebäude upzugraden

– die Basis oder einzelne Gebäude zu verlegen

Bis zu 30 Sekunden nach einem Angriff ist die angegriffene Basis nur vom attackierenden Spieler und seiner Allianz angreifbar. Dies soll verhindern, dass irgendjemand außer Euch und Eurer Allianz die angegriffene Basis zerstört.

Wenn Ihr ein Lager oder einen Außenposten der Vergessenen attackiert, wird der Combat Timer sofort zurückgesetzt, sobald der Kampf vorüber ist. Es wird nicht länger erforderlich sein, die gesamten 120 Sekunden zu warten, wenn der Angriff selbst nur (beispielsweise) 70 Sekunden gedauert hat.

Diese Änderungen werden mit dem nächsten Patch implementiert.
---
Kategorie(n): News | Tag(s): | Spiel(e) C&C Tiberium Alliances News,
---