Mitglied seit

16 Okt 2007
Beiträge

23.935
Punkte

300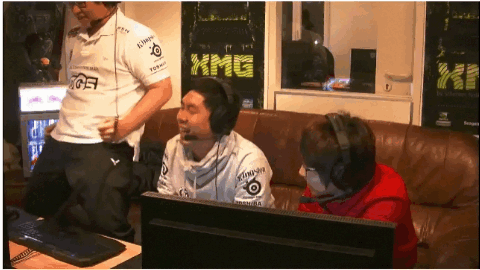 United-Forum proudly presents: The BossToss, The Protoss President:
Jang "MC" Min Chul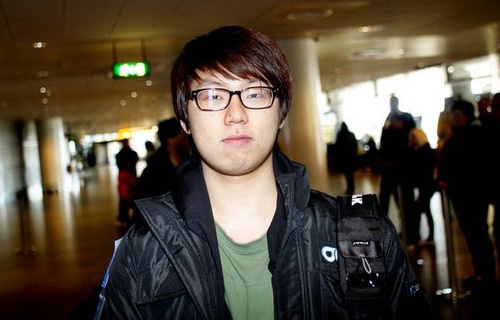 Fakten:
| |
Name|Jang Min Chul (wobei ich schon immer mal anmerken wollte: In Korea wir zuerst der Familienname genannt und dann erst der immer zweiteilige Nachname)
Team|SK Gaming|
Rasse|

|
Nickname|MC|
Nationalität|Süd-Korea|
Geburtstag|17.06.1991|
Einleitung:
Wenn man die letzten Jahre Starcraft2 mitverfolgt hat, dann hat man hoffentlich eines gelernt: Diesen MC darf man nie von der Liste streichen! Nie!
Oft schon auf dem absteigenden Ast gesehen, doch dann immerwieder empor in den Olymp gestiegen.
Und obwohl ihn hier wohl jeder kennt, will ich erstmal da anfangen zu erzählen, wo MC noch nicht so bekannt war. Denn seine Karriere begann in StarCraft: BW bei dem Team MBCGameHero (im B-Team), wo sein Nick IrOn war, er aber auf Grund seiner schlechten Spielweise "Suicide Toss" genannt wurde.
Nach einer recht nüchternen Karriere in BW wechselte IrOn als einer der ersten aktiven BW-Pros auf StarCraft2, nannte sich von da an MC und war Gründungsmitglied von oGs (old generations starcrafter).
In den ersten beiden GSLs hatte er nur mäßig Erfolg, doch konnte er in einem der ersten Team-Spielen für oGs schon einen 3-Kill einfahren. Sein erster großer Sieg gelang ihm aber gleich danach, als er die GSL 3 gewann.
Der rest ist mehr oder weniger Geschichte. Zu erwähnen wäre hier noch, dass sich MC während dem vierten Homestory Cup mit Sk.Reis angefreundet hat und kurz danach auch zu dem Team SK Gaming wechselte. Vielleicht hat sich da schon die schlechte Lage um oGs abgezeichnet, das sich ja einige Monate später aufgelöst hat. Ich will hier auch gar nicht all seine Siege aufzählen, die kommen ja eh bei den erwähnenswerten Erfolgen weiter unten. Geldmäßig hat MC übrigens sehr viel erspielt: Laut
sc2earnings
sind es zur Zeit rund $314,450 reines Preisgeld. Damit führt er auch die Einkommensliste an.
Aber auf Grund seiner vielen Turniersiege ist MC nicht bekannt geworden - nein. Viel mehr ist es seine Art und sein Auftreten, dass ihm vor allem ausländisches Publikum besorgt hat. Viele von seinen verrückten Aktionen habe ich unten im Video-Spoiler zusammengefasst. Sehenswert.
Und nicht vergessen: Am Samstag spielt er wieder mal im GSL Finale. Go Go Go.
Erwähnenswerte Erfolge:
Erster: GSL Open Season 3 - 2010
Erster: GSL 2011 März - 2011
Erster: Dreamhack Invitational - 2011
Erster: StarsWar Killer6 - 2011
Erster: HomeStory Cup IV - 2011
Erster: IEM World Championship - 2012 (btw: das war da, wo ich Saft über meine Mecha geschüttet hab )
Erster: RedBull Battlegrounds Austin
Zweiter: NASL 1 - 2011
Zweiter: IEM Köln - 2011
Zweiter: MLG Orlando - 2011
Dritter: MLG Columbus - 2011
Dritter: Homestory Cup V - 2012
Dritter: NASL 3 - 2012
Interview:
[video=youtube;bOLYWsYhHEY]http://www.youtube.com/watch?v=bOLYWsYhHEY[/video]
Interview zum Lesen gibt es diesmal keins. Richtig schöne von ihm gibt es leider nur auf koreanisch.
Dafür gibts tolle Zitate:
2-0 is your dream. 4-0, you sad!

Marauder damage
Zealot defense
Stalker attack
but Sentry Forcefield Forcefield
Marauder... cage
Marauder die die

Bezüglich TheStC:
He very practicegosu
Him very thank you

The first round went exactly as I thought it would. So I knew then for sure that the terrans are still beneath me. All the terrans in this GSL did exactly what I expected.
Trivia/Kurioses/Klatsch&Tratsch
Hat oft eine Zeremonie auf lager wenn er gewinnt (siehe in den Videos)
Versucht viel Englisch zu sprechen: "me all in, he drone drone, me win."
Hat Goody den Nicknamen "Supply-Block-Terran" verpasst.
War der erste Spieler, der 2 GSLs gewinnen konnte
Wurde mal in Frankreich bestohlen, hat aber den Dieb verfolgt und seine Geldbörse zurückbekommen.
Hat mit einem Teil seiner Preisgeld seiner Mama ein Auto gekauft
Erwähnenswerte Replays/VODs/Videos/Bilder:
MCs Heroprobe

[video=youtube;B7TMsFY9eqQ]http://www.youtube.com/watch?v=B7TMsFY9eqQ&list=FLYAyxYNyyAZTFaePMD1U5LQ&index=4&feature=plpp_video[/video]
MC kommentiert zusammen mit MKP und Reis den HomestoryCup 4:
http://en.twitch.tv/esltv_taketv/b/304695634?t=57m
http://de.twitch.tv/esltv_taketv/b/304812664?t=85m
http://de.twitch.tv/esltv_taketv/b/304823993?t=70m
Weitere Videos:
[video=youtube;9UIJA_wMnEQ]http://www.youtube.com/watch?v=9UIJA_wMnEQ&feature=player_embedded[/video]
[video=youtube;ohlzN-i2yTA]http://www.youtube.com/watch?feature=player_embedded&v=ohlzN-i2yTA[/video]
[video=youtube;FvVAa5SV8b0]http://www.youtube.com/watch?feature=player_embedded&v=FvVAa5SV8b0[/video]
Bilder:

Links:
______________________________
Nun darf ich wieder um eine ausartende epische Diskussion bitten

Steht's euer Steinchen
______________________________
Bisherige ProGamer-Talks:
#01 - Idra -
http://www.united-forum.de/esports-f990/progamer-talk-1-greg-idra-fields-104076/
#02 - Naniwa -
http://www.united-forum.de/esports-f990/progamer-talk-2-johan-naniwa-lucchesi-104353/
#03 - TLO -
http://www.united-forum.de/esports-f990/progamer-talk-3-dario-tlo-wuensch-104773/
#04 - Huk -
http://www.united-forum.de/esports-f990/progamer-talk-4-chris-huk-loranger-105224/
#05 - Destiny -
http://www.united-forum.de/esports-f990/progamer-talk-5-steven-destiny-bonnell-gespra-ch-105573/
#06 - MarineKing -
http://www.united-forum.de/esports-f990/progamer-talk-6-a-lee-marineking-jung-hoon-105904/
#07 – WhiteRa –
http://www.united-forum.de/esports-f990/progamer-talk-7-a-aleksey-white-ra-krupnyk-106596/
#08 - GoOdy -
http://www.united-forum.de/esports-f990/progamer-talk-8-a-sasha-goody-lupp-107266/
#09 – Stephano -
http://www.united-forum.de/esports-f990/progamer-talk-9-ilyes-stephano-satouri-107718/
#10 - Thorzain -
http://www.united-forum.de/esports-f990/progamer-talk-10-marcus-sebastian-thorzain-ekloef-108608/