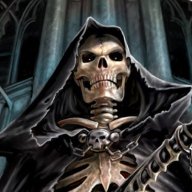 Staff member
Administrator
UF Supporter
Joined

Nov 1, 2004
Messages

27,486
Points

455
Lieblings C&C





Endlich ist es soweit der lang erwartete Patch 1.13 (Version c) ist fertig und wird gleichzeitig mit dem Ladderrreset am 23. März auf den D2 Servern aufgespielt.
Dienstag, 16. März 2010

Diablo 2 Ladderreset am 23. März

von Thunderbirds - am 16.03.2010 um 01:00 - Autoren-Archiv

Über ein Jahr ist es nun her, dass Blizzard einen weiteren Patch für Diablo 2 angekündigt hat. Aus dem zwischenzeitlichen Termin im April letzten Jahres wurde leider nichts und auch die darauf folgenden Monate brachten lange keine weiteren, genaueren Informationen. Mitte Dezember ein erster Teilerfolg: Patch 1.13 war nun auf dem Public Test Realm verfügbar und konnte von der Community auf Herz und Nieren geprüft werden. Doch die finale Version war noch nicht erreicht, Blizzard kündigte weitere Arbeiten am Patch an. Patch 1.13b konnte seit Ende Februar auf dem Test Realm angespielt werden. Blizzard hat noch weitere Änderungen in Aussicht gestellt, die jedoch nicht auf den Testservern zur Verfügung stehen werden.

Nun ist es endlich soweit, gerade eben hat Blizzards Community Manager Bashiok im offiziellen Battle.net Forum den Ladderreset zusammen mit der Einführung des neuen Patchs 1.13 für den 23. März angekündigt:

Wir werden die Diablo 2 Ladder am 23. März gleichzeitig mit der Veröffentlichung von Patch 1.13 zurücksetzen. Wir erwarten, dass alle Diablo 2 Realms für ungefähr 6 Stunden nicht erreichbar sein werden. Genauere Informationen über die Erreichbarkeit der Realms werden am Tag des Resets im Battle.net Status-Forum gepostet werden. Mit dem Zurücksetzen der Ladder werden alle existierenden Ladder-Charaktere zu Nonladder-Charakteren konvertiert. Alle Charaktere und Items werden bei der Konvertierung in den Nonladder-Modus bestehen bleiben, aber nach der Konvertierung keinen Zugang zu ladder-spezifischen Inhalten wie ladder-spezifischen Runenwörtern haben. Mehr Informationen über Ladder-Charaktere gibt es im Arreat Summit:

http://classic.battle.net/diablo2exp/basics/charactertypes.shtml

(Übersetzung) » Original-Text

We will be resetting the Diablo II ladder on March 23 with the release of patch 1.13. We anticipate all Diablo II realms to be down for approximately six hours during the reset. More specific information on realm availability on the day of the reset will be posted in the Battle.net Status forum. When the ladder is reset, all existing ladder characters will be converted to non-ladder. All characters and items being converted to non-ladder will remain intact, but once converted these characters will no longer have access to ladder content such as creating ladder-only rune words. For more information on ladder characters please visit the Arreat Summit Realm Character Types page at

http://classic.battle.net/diablo2exp/basics/charactertypes.shtml

Mit einem so plötzlichem Reset haben wohl die wenigsten gerechnet, aber Blizzard scheint seinen Spaß daran zu haben, die Community zu überraschen. Bereits in einer Woche werden die Server heruntergefahren und Patch 1.13 in eine neue Ladder starten, den genauen Ablauf wird Blizzard wohl noch ankündigen. Welche Änderungen Blizzard im Vergleich zum bisher veröffentlichten Patch 1.13b noch vergenommen hat, ist zur Zeit noch nicht bekannt. Allerdings werden diese wohl nicht so stark in das Spielgeschehen eingreifen, ansonsten würde man sie ebenfalls vorher gründlich testen lassen. Wer sich über die genauen Unterschiede zwischen dem Ladder und dem Nonladder-Modus informieren möchte, findet diese auch in der Übersicht über die einzelnen Spielmodi. Natürlich gibt es viel Raum für Diskussionen und Spekulationen, um euch mit anderen Spielern über die aktuellen Geschehnisse auszutaschen, nutzt unser Community-Forum.
Quelle:
http://diablo3.ingame.de/index.php