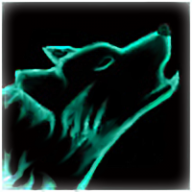 Staff member
Administrator
Clanleader
Sep 26, 2002
61,975
106
560
32
Am gestrigen dritten April wurden wieder einige Änderungen an der Balance von C&C Rivals durchgeführt. Verschiedenste Einheiten wurden abgeschwächt und gestärkt. Im Folgenden findet ihr die offizielle Mitteilung der gesammelten Änderungen von EA.
Commander,
We have made some balance changes to several units. Please read below for full details.
GDI
Drone Swarm
"This solidifies Drone Swarm's role as a strong anti-Infantry specialist."

Damage to Infantry increased to 42 from 30
Squad size increased to 5 from 4
Health decreased to 200 from 284
Vision increased to 3 from 2

Disruptor
"This will allow the Disruptor to deal with infantry of all strengths."

Damage to Infantry increased to 68 from 50

Jackson
"Jackson was a bit too strong compared to others. This will bring him more in line."

Buff duration decreased to 8 from 10

MG Squad
"Lowering the suppressive fire that MG squads were applying"

Damage to Infantry and Vehicles reduced to 26 from 30...
Lese weiter....
Last edited by a moderator: