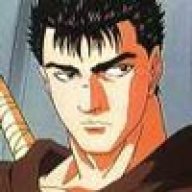 Staff member
Administrator
Clanleader
Clanforum-Moderator
UF Supporter
Joined

Jul 28, 2001
Messages

62,689
Points

560
Heroes Charge ist ja momentan äußerst erfolgreich.
Man baut sich eine Gruppe von 5 Helden auf die dann automatisch in einem Horizontal-Scroller gegen diverse Gegner antreten. Während des Kampfes selbst ist die einzige Einflussmöglichkeit des Spielers das Aktivieren der Spezialfähigkeit der einzelnen Helden. Dies geschieht durch einen Klick auf das jeweilige Avatar des Helden (im Screenshot ist beispielsweise die rothaarige Hexe in der Mitte bereit dafür).
Während seiner Abenteuer verdient man dann Gold und findet Gegenstände die man seinen Helden ausrüsten kann. Mit dem Gold lassen sich Levelups und Fertigkeitspunkte verteilen. Die Helden gewinnen also im Verlauf des Spiels deutlich an Stärke.
Das Spiel bietet noch eine Menge weiterer Funktionen die aber erst im späteren Verlauf freigeschaltet werden (beispielsweise PvP).
Bilder:
Fig. 1: The menu screen of the game. The first mode that is unlocked is the campaign. At the top, the level of your group, your gold stash, your hard currency stash and your food are displayed.
Fig. 2: The heroes are charging towards combat. The red haired witch is ready to deploy her special power.
Fig. 3: Hero information dialog. This hero has equipped four items. As soon as he is fully equipped he can be "evolved". During this procedure all items are eaten up by the hero and he inherits their stats. He then becomes free for equipping new items.