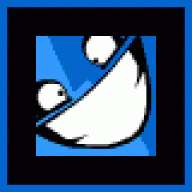 Staff member
Administrator
UF Supporter
Jun 6, 2003
3,941
337
385
Lieblings C&C





Deutet sich hier ein Kurswechsel an? Das Spiel Command and Conquer

Tiberian Twilight

ist das mit Abstand unbeliebteste Spiel der Command and Conquer Hauptserie und stellt nicht umsonst das Ende einer Ära dar. Es hat mit vielen Konventionen gebrochen, sehr zum

Unmut der Spielerinnen und Spieler

. Viele wünschen sich daher nicht ganz zu Unrecht, das Spiel aus dem Kanon zu entfernen und einen neuen adäquaten Abschluss der

Tiberium

Saga rund um Kande, Nod und die GDI. Könnte nun Bewegung in das ganze kommen? Auf Antrag von EA jednefalls wurde das Spiel nun bei

Steam

aus dem Store entfernt.

Command & Conquer 4: Tiberian Twilight wurde aus dem Steam Store entfernt. Was ist denn da los? Diese Frage werden sich sicherlich ein paar heute...
Lese weiter....