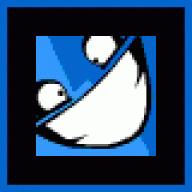 Administrator
Staff member
Jun 6, 2003
3,563
240
355




After an amazing first tournament, we are now announcing our second tournament for OpenRA! This time it's the Balance of Power OpenRA Cup for Tiberian Dawn. This tournament is going to be even more spicy since it will utilize the balance modifications made by Kato and Orb!
>>The Prize for reaching 1st Place is a Day 1 Access Key for the C&C Remasters<<
To participate:
Streamer:
Official Streamers are Amars90 and ZxGanon

Other streams are not desired due to partnership promotions with United Forum
Date:
Tournament starts on May 22nd, 2020 and is set from 4pm UTC till 10pm UTC
You have to sign in one hour before the Balance of Power TD Tournament starts (that would be 3pm UTC)
Prize:
1st Place Prize: Day 1 Access Key for the C&C Remasters
Rules:
We will use custom balance rules by Kato and Orb (Essentials Balance Mod)
All Games will be played on the official Tournament Servers provided by 64H
One Day Tournament
Single Elimination
The first map is set for each round, after that it is losers choice

Maps cannot be picked twice

All matches will be played in a Bo3

Only Finals are Bo5

If there are a lot of participants admins will reserve the right to set up BO1

Match wins have to be reported on United Forum Battlezone
Replays have to be uploaded on United Forum Battlezone

Without proper reports or having uploaded the replays you won't advance into the next round

A match between two players cannot be started until confirmed by a Tournament Admin
Admins have the last word and you must follow their advice
Game Settings:
Starting Cash: $5000
MCV only
Game Speed: Normal
Time Limit: No limit
Tech Level: Unrestricted
Explored Map: on
Crates: off
Short Game: on
Fog of War: on
Build off Allies: on
Limited Build Area: on
Separate Team Spawns: off
Redeployable MCV: on
Debug menu: off
Random spawn points, you cannot preset your spawns
Map-Pool:
16:9
Aggressive Tendencies
Antrax
Badland Ridges
Contra
Pirates and Emperors
Two Ponds
Officials: AmeRiZe, Amars90, moby3012, Orb, ZxGanon
Willkommen zurück, Commander. Wir veranstalten nach unserem

Romanovs Vengeance Cup

nun den zweiten Cup in Partnerschaft mit den Machern von

OpenRA

. Dieses Mal wird der neue Balancepatch von

Tiberian Dawn / Command and Conquer – Der Tiberiumkonflikt

innerhalb von

OpenRA

gespielt. Erneut wird das Turnier im Single-Elimination Modus gespielt. Es findet am 22.05. statt.

Der

Checkin

beginnt um

17 Uhr

Die Anmeldungen für das Turnier enden am

22.05. um 17:55 Uhr

.

Der Gewinner erhält zum Release von C&C Remastered einen kostenlosen Key für die Neuauflage der beiden C&C Spiele!
Zur Anmeldung

Das Turnier wird erneut von unseren Medienpartnern...
Lese weiter....
Last edited: