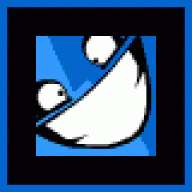 Staff member
Administrator
UF Supporter
Jun 6, 2003
3,854
319
385
Lieblings C&C





Morgen geht es ordentlich ab in der Command and Conquer Community. Neben unserem

Kautious Kup #2 in OpenRA

findet morgen der

Groundhog Brawl #3 in Command and Conquer Remastered Tiberiumkonflikt

und das

dritte LEGION Turnier in Command and Conquer Rivals

statt. Zu dieser Konzentration kompetetiver Events gesellst sich nun die 74. Ausgabe der

Alarmstufe Rot 3 Turnierserie FTW

hinzu.

Das Turnier findet diesen Samstag um 16 Uhr statt, die Anmeldung läuft bereits und wird 15 Minuten vor Turnierstart geschlossen. Für die Teilnahme wird Command & Conquer: Alarmstufe Rot 3 benötigt und zusätzlich müsst ihr CnC

nline bei euch eingerichtet haben (wie das geht, könnt ihr

hier

nachlesen). Ingame-Treffpunkt ist die Tournament 01-Lobby von C&C: Alarmstufe Rot 3.

Als Preisgeld werden insgesamt 175 Dollar ausgeschüttet, die wie folgt aufgeteilt werden:

Für den ersten Platz: 40$

Für den zweiten Platz: 30$

Für den dritten...
Lese weiter....
Last edited: