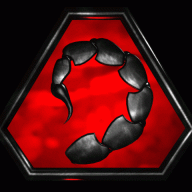 Mar 4, 2010
3,531
17
220
Lieblings C&C





Hallo,

Ich bin gestern in guardians of the Galaxy auf merkwürdige Artefakte gestoßen.

Mit der Grafikkarte gab es bisher keinerlei Probleme und sie ist nicht OC.
Auch hatte ich keine überhöhten Temperaturen in GPU Z.

Aber das sieht schon böse aus. Hab dann den neuesten nvidia Treiber installiert und keine Änderung erzielen können.

Ich hab dann Mal New World, Anthem und Deathloop sowie Rage 2 zum Vergleich angeworfen und die liefen "normal".
Das einzige ist dass Rage 2 generell dunkler aussah (falls das Spiel Tag Nacht Wechsel hat lags aber wohl daran) und dass ich die Wasserflächen in Anthem texturierter in Erinnerung habe.
Außerdem flackern auf manchen Objekten in New World und Rage 2.
Aber alles jetzt nichts das mit überhaupt aufgefallen wäre, hätte ich nicht diesen überdeutlichen Artefakt in guardians of the Galaxy gesehen.
Über Steam hab ich das Spiel auf fehlerhafte Dateien überprüft, keine Fehler gefunden.

Werde heute nach Feierabend DX Diag und vielleicht Furmark Mal laufen lassen um zu sehen ob Fehler gefunden werden.
In Windows selbst konnte ich keine Artefakte feststellen.

Kann es auch ein Softwareproblem sein oder doch eher die Karte bzw. kaputter VRAM?
Tauschgerät hab ich keines hier leider.


EDIT: So in der Pause konnte ich zumindest schnell DX Diag laufen lassen. Egal welche Hardware, keine Fehler gefunden.

Im Spiel ist der Artefakt unverändert an der gleichen Stelle.
Im Borderlands 3 Benchmark auf 4K Ultra dagegen keine einzige Auffälligkeit.
Hab mir Furmark noch geladen und sehe mir das später Mal an.
Last edited: