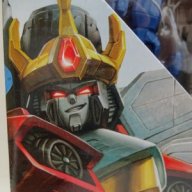 Sep 2, 2009
3,116
30
250
42
Dune: Spice Wars 2022
Endlich, basierend auf den neuen Film, es soll ein neues Dune RTS geben.
Publisher ist Funcom, nicht EA. Der Entwickler ist leider nicht Westwood.
Sondern Shiro Games mit von dem Wikinger Spiel Northgard.
Wider dürfen die Atreides and Harkonnen sich um die Herrschaft von Arrakis streiten.
Ordos wird es wahrscheinlich nicht geben,
dafür aber könnten andere Fraktionen aus dem Buch ein Debüt feiern?
Ein Echtzeit-Strategiespiel mit 4X-Elementen.
Wo man seinen Gegner mit politischen Intrigen übertrumpft,
oder direkt im Kampf bezwingt hört sich irgendwie nach Knights of Honor an.