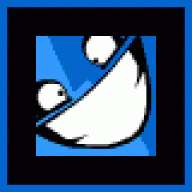 Staff member
Administrator
Jun 6, 2003
3,766
294
365




Heute wollen wir nochmal über das wohl größte Command and Conquer Event auf Twitch reden, was es jemals geben wird. Wir haben für euch die besten der besten versammelt, jeden C&C Fan, Streamer, Content Creator, Community Admins, Developers, Players, Modder und die Legenden selbst auch zu diesem Event geladen!

Wir wollen mit euch am 07. August einen unvergesslichen C&C Abend liefern und den Machern dieses unglaublichen Franchise unseren Respekt dadurch zollen und danke sagen für 25 Jahre Command and Conquer.

Denn am 31. August in Europa bzw 26. September Amerika wird C&C schon 25 Jahre alt und was gibt es besseres als dies mit der Community zu feiern, die so vieles für dieses Spiel getan hat.

Wir möchten uns auch bei all den Moddern, Creator bedanken, die so viel Herzblut in dieser langen Zeit vergossen haben.

Wir hoffen sehr auf prominente Anwesenheit an diesem Abend und auch aus der...
Lese weiter....