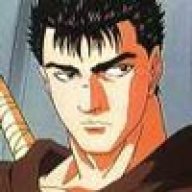 Staff member
Administrator
Clanleader
Clanforum-Moderator
UF Supporter
Jul 28, 2001
62,666
16
490
38
http://forum.alliances.commandandconquer.com/showthread.php?tid=32556
Der heiß erwartete November-Patch ist raus!
Fixnow said:

Version #412160

[size=x-small]

Please Note: Changes may occure without any further notice!

[/size]

Changes

The file size of all PNG graphic files has been reduced by approximately 70% in average without any visible quality change. This should result in much shorter download times especially for players with slower internet connections, as well as less impact on any incoming traffic quota players might have.

Bugfixes

Google Chrome 39: An error that resulted in in-game windows like Messages and Research not working correctly anymore has been fixed. This also resulted in better performance for some UI animations in Chrome. (Special thanks to community member N003TASTIC for assisting with this issue)
This release also includes two hotfixes that have been applied to German Welt 37. These hotfixes should prevent server side performance drops in certain scenarios.
Ein Nachteil des Patches ist jedoch dass alle Grafiken im Spiel durch low-Quality Versionen ersetzt wurden. Es könnte allerdings sein dass man sich daran gewöhnt.