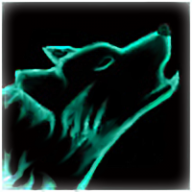 Staff member
Administrator
Clanleader
UF Supporter
Sep 26, 2002
62,018
130
580
33
Kam ja auch mit im Dezember 2020 raus. Spielt es jemand von euch?
Ich finde es überraschend gut. Die vorherigen Trailer, die so auf "cool" gemacht waren, tragen dem Game nicht so Rechnung, da es sehr stimmig ist mit nem wundervollen Soundtrack (selber Komponist wie bei Ori). Der Hauptchar und die 2 Erzähler sind auch überraschend sehr sympathisch.
Viele vergleichen es ja gerne mit Zelda: Breath of the Wild da viele Mechaniken von dort abgeguckt wurden. Ich finde es bisher tatsächlich sogar noch besser als Breath of the Wild, da viele Dinge verbessert und gepolished wurden, die mich bei BotW gestört haben.
Bspw., dass man Waffen aufleveln kann, anstatt wie in BotW wo sie kaputt gehen oder wo man hunderte nutzloser Waffen findet als reward die man eh nicht aufnehmen kann oder die nach 1min Kampf kaputt gehen. Dadurch fühlen sich auch die Rewards für Erkunden und Kämpfe entsprechend besser an. Auch gut ist, dass man sich nicht um Bogenmunition sorgen muss. Dann die Einfachheit der Steuerung: Man kann viel einfacher zwischen Schwert, Bogen und den Abilities wechseln ohne dafür erst unter Pausen-Effekt ins interface zu müssen. Das kampfsystem ist wie ich finde generell viel besser, weil man einfach mehr machen kann (Ausweichen, Kombos, mehrere Waffenarten im Kampf, Luftkampf). Die Rätseleinlagen find ich auch besser mit den teilweise mehrstufigen Rätseln, die auch die Umgebung schön mit einbeziehen. Und sehr nice ist, dass es mehr Interiors gibt die man erkunden kann (also Gebäude, Höhlen oder Ruinen), in botw ist man ja immer nur in der offenen Landschaft wenn man nicht in nem Schrein ist. Finde es auch besser polished, irgendwie hat es mehr details, vielseitigere Animationen, bessere Grafik, besseres voice over und natürlich auch bessere Narration.
Damit will ich BotW übrigens nicht schlecht machen, ist auch ein gutes game. Man kann Immortals nun natürlich vorwerfen zuviel geklaut zu haben (was viele Reviewer vermutlich getan haben, das Spiel hat halt keinen Originalitäts- oder Zeldabonus), aber ich finde es gut wenn sich games gegenseitig inspirieren und ihre Schwächen ausbügeln, dadurch wird das Genre besser.
Von daher kann ich Immortals empfehlen.
Es wurde auch schon der DLC Plan angekündigt:
Ziemlich nice, das sind 3 sehr abwechslungsreiche DLCs die jeweils fast ein eigenes Game hätten sein können, löblich.
Last edited: