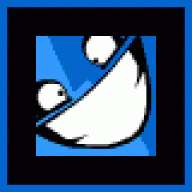 Staff member
Administrator
Jun 6, 2003
3,772
296
365




Gamereplays.org präsentiert am kommenden Samstag die mittlerweile 72. Auflage des FTW-Cups. Das Turnier wird im Single-Elimination Modus in CNC-ONLINE abgehalten und einen Preispool von 100$ für die erfolgreichen Spieler bereithalten. Um teilnehmen zu können solltet ihr bereits ein Konto bei CNC-ONLINE besitzen und natürlich das Spiel Command and Conquer – Alarmstufe Rot 3. Das Turnier beginnt um 16 Uhr deutscher Zeit.

The total cash prize pool for this event is 100$ and is sponsored by Inspector RaGe(80$) and Goldeneye(20$).

Turbo 1

1st Place: 35$

Random prize: 15$

Turbo 2

1st Place: 35$

Random prize: 15$

Weitere Details zu den Regeln, dem Mappool und zur Anmeldung könnt ihr

hier bei GR.org

nachlesen!
Lese weiter....