Eben bei Tobi während ner Werbepause zw. den StarLadder Spielen gesehen:
http://www.mercelite.com/
Features
Realistic Line of Sight
Cover to Cover Combat
Direct-Fire Shooting Controls
Domination Mode
Higher Ground Advantage
via:
http://www.mercelite.com/gameinfo/gameplayfeatures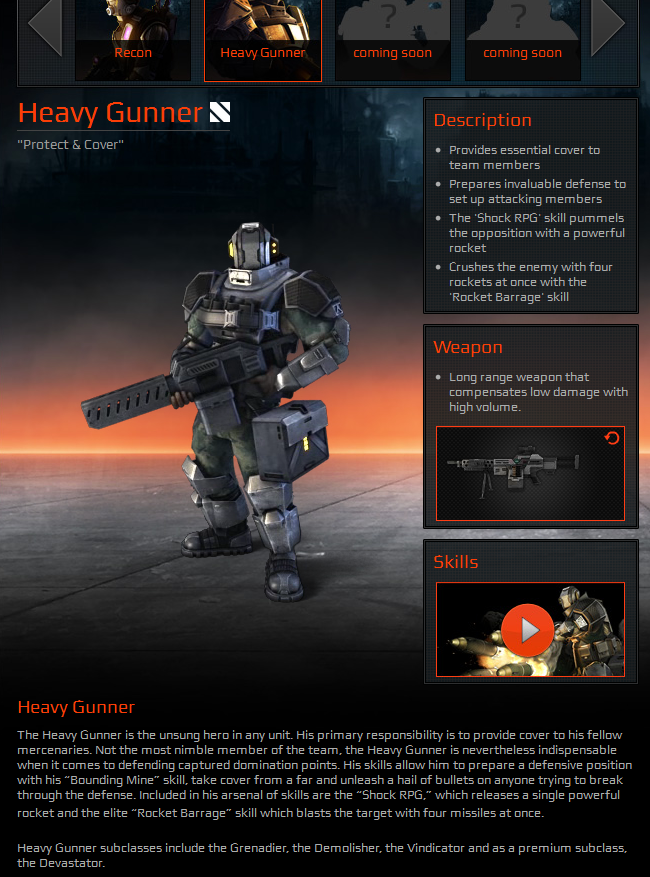 Merc Elite is a near-future military-themed MOBA game, set in an era of guerrilla battles paid for by corporate mega-conglomerations and fought by contract soldiers. A unique direct-fire combat system based around the realistic use of cover will bring a new experience for even the most experienced MOBA players. Elaborate, varied battlefields offer a multitude of tactical options to ensure exciting, tense, and relentless action in five versus five online battles. Unlock advanced military weapons, new abilities, and powerful new mercenaries as you direct your warriors and make them into the world's best soldiers-for-hire.

Merc Elite is aimed at MOBA players tired of the same old fantasy settings, and shooter fans looking for unique new gameplay. Merc Elite is free-to-play and emphasizes fair, skill-based arena combat, as its monetization model is built around convenience and progression acceleration as well as unique content for purchase. Built on Unity Web Player technology it requires no client download - you never knew your browser could look and play this good.
http://www.youtube.com/watch?v=9DnKbQv0q6w
http://www.youtube.com/watch?v=ozMYlOOCLsw
Bin für die Beta gelistet - mal sehn ob es so schnell auf den Schrott Stapel wandert wie alle zuletzt angespielten ^^