Mehr zu C&C Generals 2 (canceled)
Top 25 der am meisten erwarteten Spiele 2013
---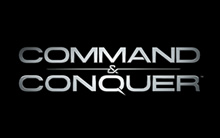 4. Januar 2013 von moby3012
---
Gamespy listet Command & Conquer in ihrer Aufzählung der am meisten erwarteten Spiele 2013. Neben Krachern wie Sc2: HoTs, SimCity, Dota2, …
Seit der Umbennung von Generals 2 in Command & Conquer ist es ruhig geworden um den Free 2 Play Titel in den Massenmedien. Doch vergessen wurde das Spiel noch lange nicht. Gamespy listet es in ihrer Top 25 der am meisten erwarteten Spiele des Jahres 2013.
Why we're excited: Originally announced as Command & Conquer: Generals 2, the new C&C is now a free-to-play RTS powered by Frostbite 2 — and it looks glorious.

Big question: EA's Play4Free track record isn't great in terms of dodging pay-to-win problems. Can this reboot restore C&C to glory without breaking what makes RTS games tick?

Release date: TBA 2013
Sorgen machen sie sich jedoch um einen möglichen Pay2Win Charakter des Spiel, schliesslich geben hier EAs frühere Spiele wenig Grund zur Hoffnung. Aber noch einmal die Erinnerung, noch auf dem Summit wurde von Victory Games wieder betont, dass sie kein Pay2Win Spiel wollen.
---
Kategorie(n): News | Tag(s): Umfragen | Spiel(e) C&C Generals 2 (canceled) News,
---