Starcraft2 – Heart Of The Swarm ist da.
---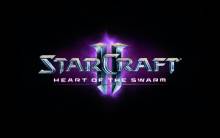 12. März 2013 von moby3012
---
Heute – am 12.03.2013 – wurde das erste Add-On zu Starcraft 2 veröffentlicht. In Heart Of The Swarm spielt ihr die Geschichte rund um die Zerg nach.
Ein historischer Tag – nicht nur für alle Koreaner. Auch alle Starcraft-Fans der restlichen Welt dürften sich freuen:
Heart Of The Swarm – das erste Add-On zu Starcraft 2 – wurde veröffentlicht.
Die Single-Player-Kampagne widmet sich diesmal den Zerg, wo ihr als Kerrigan in rund 30 Missionen euch gegen Terraner und Protoss behaupten könnt.
Im Multiplayer warten neue Einheiten auf euch, welche wir euch in den letzten Tagen vorgestellt haben:
Des weiteren wurde das Battle.net generalüberholt und wartet mit neuem Interface, Clan- und Gruppenunterstützung und vielen freischaltbaren Goodies auf. Des weiteren wurde erheblich an der Physik-Engine geschraubt und einen komplett neuen Soundtrack gibt es ebenfalls.
________________________________________
Das Add-On kostet rund 39€ (UVP) und benötigt "Wings Of Liberty", um gespielt werden zu können.
Natürlich werden wir in den nächsten Tagen einige HOTS-Konteste im United-Forum veranstalten, wo begehrte UF-Medaillien ergattert werden können. Mehr Infos dazu gibt es im Forum in den nächsten Tagen. Haltet die Augen offen!
GL HF, euer Sc2-Team Stone und Zokker
---
Kategorie(n): News | Tag(s): Starcraft 2
---