Mehr zu C&C Tiberium Alliances
Patchnotes August 2013
---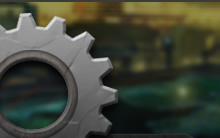 12. August 2013 von moby3012
---
Im August bekommt C&C Tiberium Alliances nochmal ein großen Content Patch. Dieser enthällt insgesamt 18 neue Aufwertungen für die Einheiten bzw Verteidigungen der Fraktionen Nod und GDI.  Dies wären zum Beispiel der Kodiak (Off) und die Flak (Def) für GDI und Salamander (Off) und Shredder-MG (Def) für Nod.
Leider wurde von EA Phenomic bisher kein Kommentar bezüglich der aktuellen Probleme mit der Repzeit Berechnung abgegeben. Sobald wir genaueres Wissen, werden wir Euch natürlich informieren.
*Update* Es wurde bereits Kommentar abgegeben. Siehe unter den Patchnotes.
Hier die vollständigen Patchnotes von EA Phenomic:

Übersicht

Mit diesem Patch werden 18 neue Aufwertungen für die folgenden Einheiten veröffentlicht:

– GDI-Kodiak (Offensive)

– Nod-Salamander (Offensive)

– GDI-Firehawk (Offensive)

– Nod-Vertigo (Offensive)

– GDI-Juggernaut (Offensive)

– Nod-Scorpion-Panzer (Offensive)

– GDI-Raketentrupp (Offensive und Defensive)

– Nod-Schwarze-Hand (Offensive und Defensive)

– GDI-Flak (Defensive)

– Nod-Schredder-MG (Defensive)

– GDI-Stacheldraht (Defensive)

– Nod-Laserzaun (Defensive)

– GDI-Panzerabwehr-Barriere (Defensive)

– Nod-Panzerabwehr-Barriere (Defensive)

Einheitenaufwertungen

1. GDI-Kodiak – Aegis-Aura (Offensive) Die Aegis-Aura erzeugt einen Schild mit einem Radius um den Kodiak herum, der verbündete Bodentruppen vor erlittenem Schaden schützt, solange die Aura über Energie verfügt.

2. Nod-Salamander – Umwandlung (Offensive) Die Umwandlung-Aufwertung gewährt dem Salamander einen Lebensabsorptionsstrahl, der feindliche Verteidigungsanlagen ins Visier nimmt und den Salamander dabei heilt.

3. GDI-Firehawk und Nod-Vertigo – Nanotechnologie (Offensive) Nanotechnologie ist eine Neuentwicklung, die die Reparaturzeit bei beschädigten Einheiten verkürzt.

4. GDI-Juggernaut – Sperrfeuer (Offensive) Der so aufgewertete Juggernaut beschädigt feindliche Einheiten und Gebäude in einem bestimmten Radius rund um sein Hauptziel.

5. Nod-Scorpion-Panzer – Laserschneider (Offensive) Der verbesserte Laserschneider erhöht den verursachten Schaden beim Überfahren einer feindlichen Einheit erheblich. Der Scorpion-Panzer verfügt damit über den höchsten Überrollschaden aller Einheiten.

6. GDI-Raketentrupp – Raketensturm (Offensive und Defensive) Die Raketensturm-Aufwertung verursacht bei feindlichen Einheiten Bereichsschaden. In der Defensive sind nur feindliche Flugeinheiten betroffen, in der Offensive werden sämtliche feindlichen Einheiten und Gebäude beschädigt. Der Bereichsschaden wird in einem Radius um das Hauptziel des aufgewerteten Raketentrupps verursacht.

7. Nod-Schwarze-Hand – Flächenbrand (Offensive und Defensive) Flächenbrand verursacht erheblichen Bereichsschaden bei feindlichen Einheiten in einem Radius um das Hauptziel der aufgewerteten Schwarzen Hand. Der Bereichsschaden betrifft nur Bodeneinheiten und kann in der Offensive auch Gebäude beschädigen.

8. GDI-Flak – Lenkraketen (Defensive) Lenkraketen erhöhen den Schaden gegen feindliche Flugeinheiten.

9. Nod-Schredder-MG – Schrapnell-Munition (Defensive) Schrapnell-Munition erhöht den Schaden gegen feindliche Infanterieeinheiten. 10. GDI-Stacheldraht/Panzerabwehr-Barriere und Nod-Laserzaun/Panzerabwehr-Barriere – Reparaturdrohnen (Defensive) Eine mit Reparaturdrohnen aufgewertete Einheit stellt 100 % der Trefferpunkte des Gebäudes wieder her, sobald der Kampf vorbei ist.

Hi all, We have a lot of conversations about the current repair time issue ongoing and I would like to clarify the situation with the repair time to you. Thanks for the massive reports across all channels, they helped us to determine and understand the issue better. We are currently working with highest priority to resolve the issue, and the fix is already in internal testing. Many of you report that they are losing too much repair time but this is actually not the case. The glitch in the game is instead displaying too much repair time in this special case (which still is ugly, because you might start a sequence of attacks which you are not able to finish because you expected to have more repair time). In short: Several counters in the background of the game just display wrong amounts and you therefor see more repair time than you actually have. Again, the fix for this issue is currently already in the makings and we are confident to deploy it to all worlds very shortly. Thanks again for your massive support and understanding.
Was haltet ihr von Erweiterungen ?
---
Kategorie(n): News | Tag(s): Updatenotes | Spiel(e) C&C Tiberium Alliances News,
---