Mehr zu C&C Tiberium Alliances
Free Funds Freitag #2: Die Gewinner
---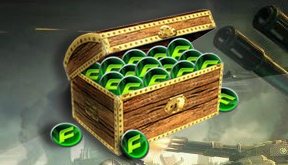 18. März 2013 von moby3012
---
Wir präsentieren, die Gewinner des zweiten Free Funds Freitags. Erfahrt hier ob euch die Glücksfee hold war.

Deutsche Version

English Version
Free Funds Friday
(German Version below)
Two weeks ago CnC-Inside and the United-Forum started a new contest – the Free Funds Friday. This week we asked the question whether you play Tiberium Alliances in more than one world. In a close call 'Yes' claimed the victory with 51% (76 users). One lonely fellow was brave enough to be honest about needing the funds for Need for Speed. Here are the lucky winners:
1000 play4free Funds go to:
SleepySnail
jean1
Dagget85
Gonzo1983
N0sfer4tu
900 CP storage capacity goes to:
noquaye
Please contact freezy until the 8th of April 2013 via personal message to collect your winnings.
Free Funds Freitag
Vorletzte Woche haben das United-Forum und CnC-Inside einen neuen Contest gestartet – den Free Funds Freitag. Diese Woche haben wir Euch gefragt, ob Ihr in mehr als einer Welt aktiv spielt. In einer sehr knappen Entscheidung konnte sich 'Ja' mit 51% der Stimmen (76 Benutzer) durchsetzen. Eine Person hat dabei den Mut aufgebracht zuzugeben wegen Need for Speed am Contest teilzunehmen. Hier sind die Glücklichen Gewinner:
1000 play4free Funds gehen an:
SleepySnail
jean1
Dagget85
Gonzo1983
N0sfer4tu
900 CP-Speichererweiterung gehen an:
noquaye
Bitte kontaktiert freezy bis zum 8.4.2013 mit einer persönlichen Nachricht um eure Gewinne abzuholen.
---
Kategorie(n): News | Tag(s): Codes, Free Funds Friday | Spiel(e) C&C Tiberium Alliances News,
---