Mehr zu C&C Tiberium Alliances
EA eröffnet API Knowledgebase
---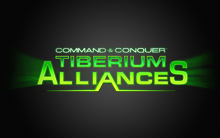 3. Oktober 2012 von moby3012
---
Um den Skriptern das Verstehen der Tiberium Alliances API zu erleichtern wurde von Phenomic eine API Knowledgebase gestartet um die wichtigsten Informationen zur API zusammenzutragen.
Als Reaktion auf die vielfältige Kritik der Skriptersteller, dass die API unzureichend dokumentiert wäre hat Phenomic nun eine API Knowledgebase im offiziellen Forum gestartet. In einem eigenes dafür eingerichteten Fragethread können Benutzer ihre Fragen stellen, die dann von Zeit zu Zeit beantwortet und in die Knowledgebase übernommen werden.
Desweiteren wird es auch im Oktober Update wieder API Änderungen geben, um zum Beispiel die programmierung des Combatsimulator zu erleichtern. Die ersten beantworteten Fragen/ Informationen betreffen dann auch eben diesen. Auzug:
Summarize: You are now able to:
attach listener if you want combat end infos webfrontend.Util.attachNetEvent(ClientLib.Vis.VisMain.GetInstance().get_Battlegr​ound(), "OnSimulateBattleFinished", ClientLib.Vis.Battleground.OnSimulateBattleFinished, this, this.OnSimulateBattleFinished);
These datas are now going to be sent with the SimulateBattle().
If you only want the infos without watching the combat, use this function:
ClientLib.Vis.VisMain.GetInstance().get_Battleground().GetSimulateBattleEndInfos​();
Die Knowledgebase findet ihr hier (englisch).
Den Fragethread hier (ebenfalls englisch).
---
Kategorie(n): News | Tag(s): Mods | Spiel(e) C&C Tiberium Alliances News,
---